reneil.eth
Rene Schmidt is an early NFT pioneer and digital art enthusiast. Curious about Blockchain, Virtual Reality, Artificial Intelligence, Philosophy, Space Exploration, Psychology and Technology.
Visit me in Cryptovoxels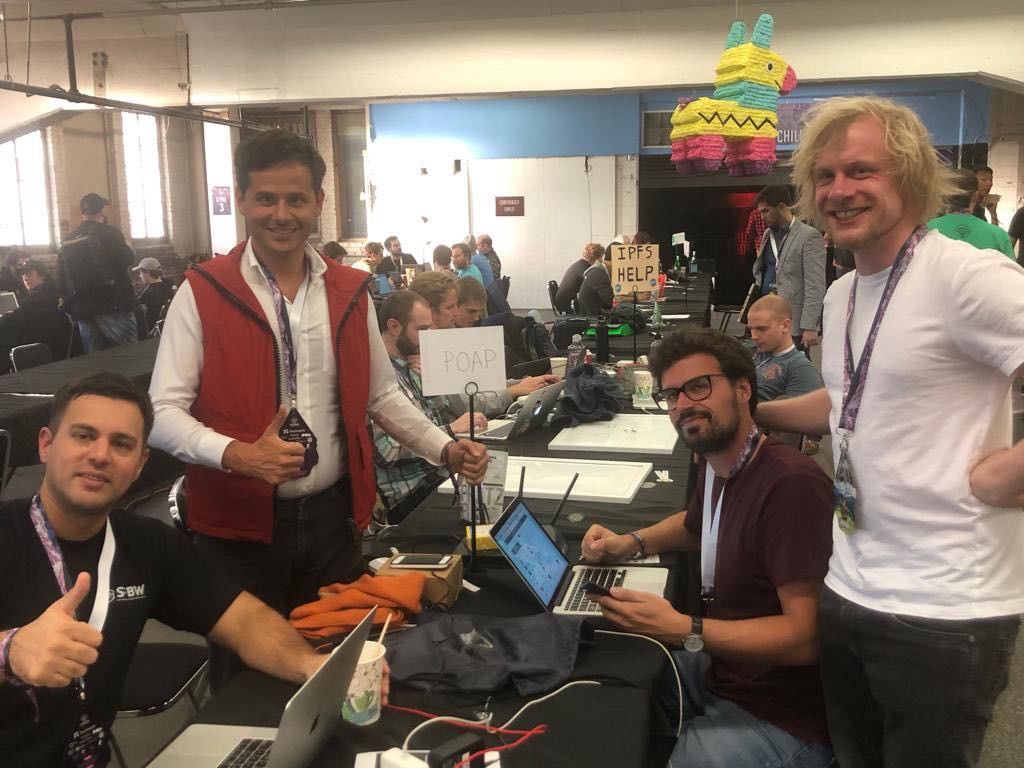 Proof of Attendance for real and virtual events
During ETHDenver 2019 I helped the team to build and ship the POAP mvp to Ethereum Mainnet. The Proof of Attendance Protocol (POAP) allows event organizers to issue event-attendance NFTs. Web3 users collect these tokens to increase their reputation amongst communities in the internet of value.
rollingstonesnft.eth
First tokenized photograph of the Rolling Stones.The photo was taken during the "No Filter" tour in Manchester (06/05/2018). The photo was taken from "Pit B" in front of the stage.
#Justkeepchugging
Verifiable owner of the first techno-video NFT on Ethereum.
Watch the official teaser and learn more on Twitter.
Event Locations in Germany
Friends of mine can provide prestigious locations for blockchain-related events in several cities across Germany. They provide full-service catering and play variete shows for several hundred people.

Get in touch and I can arrange prioritized chats. The theatres are located in Bad Oeynhausen, Bonn, Bremen, Essen, Hannover, Muenster and Munich.
Decentralized Microblogging
Before you open any social links checkout my Peepeth account. This microblogging service runs on Ethereum and is immutable - Nothing can be deleted. Think twice, peep once.